Whatever you use smooth belt or modular belt conveyors, CIP sysTems solutions are made to be easily fitted on your production conveyor system without any change of its configuration or design.
Based on your process requirements, our engineering team design the best equipment enabling the perfect cleaning of your conveyors while the production is on.
CIP sysTems is also able to offer sustainable taylor made solutions for OEM's. Feel free to contact us for more information.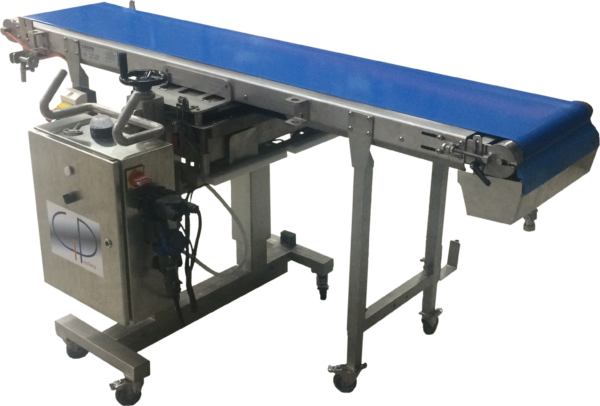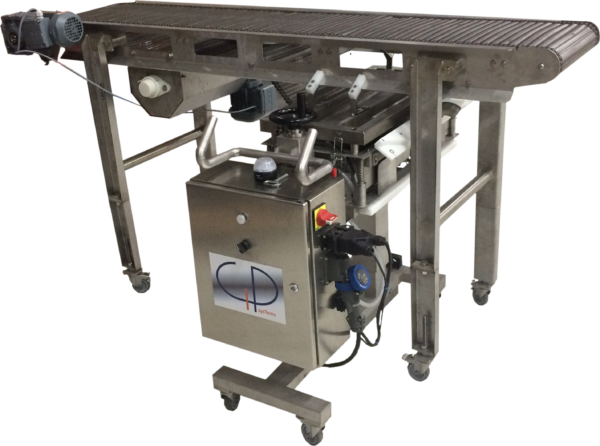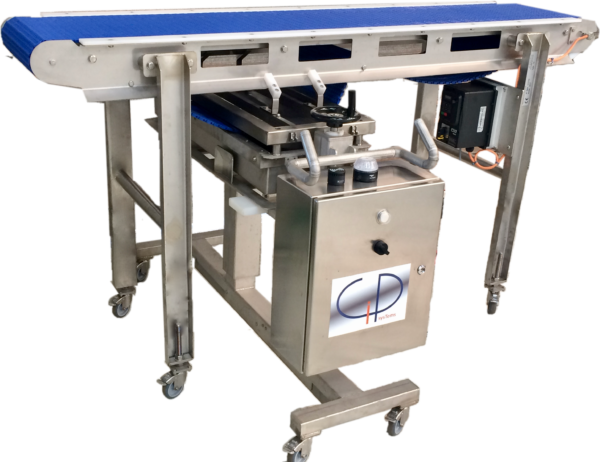 Cleaning of smooth belt conveyor                                                Cleaning of metal mesh belt conveyor                              Cleaning of modular belt conveyor
Our solutions design, ultrasonic based, allows large advantages such as :
– Cleaning and decontamination of the belt during the process,
– A higher productivity (autonomous system without labour),
– Very little water consumption,
– Decreasing energy consumption (no need water heater use),
– Respect for the environment (no chemicals nor detergents)
We offer our customers
An innovative process enabling water and energy savings
Mobiles systems that can be fitted wherever on the conveyor or on the required production line depending on production planning.
Ease in use design that do not requires a qualified operator. Simple on/off button to start/stop the system.
Adaptability on all belt sizes and suitable for each type of soil
Efficient on biofilms, bacteria, foodstuffs including allergenic protein.
Productivity enhancement with an autonomous sytem operating while the production is on.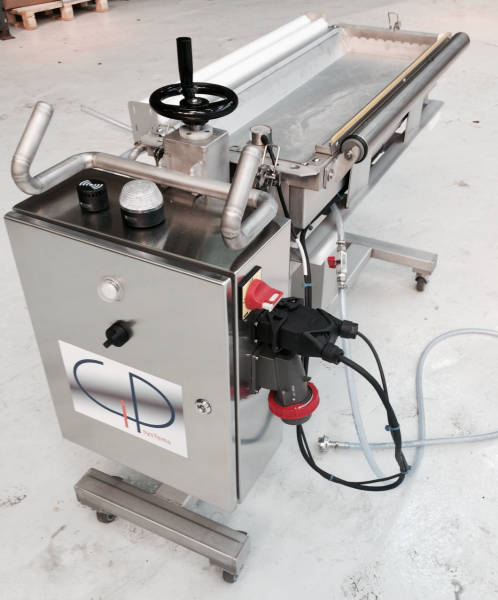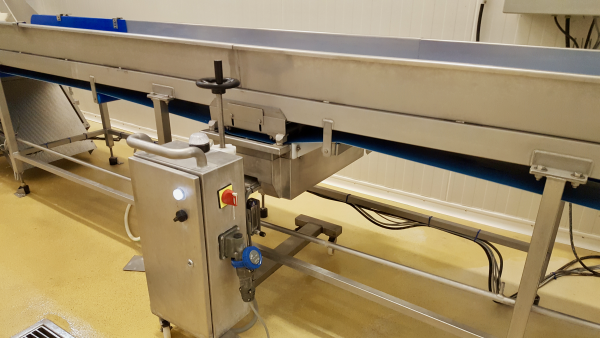 ---
Taylor Made Solutions ▪ Ultrasonic Cleaning ▪ Customer Service